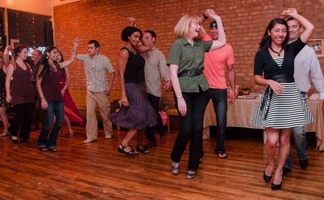 Carnforth Salsa
Last week 2023 December 14th
Restarting 2024 January 11th
With or without dance partners
Over Kellet Village Hall, Church Bank, Over Kellet, Carnforth LA6 1DT
Every Thursday
7:30pm – 8:15pm Beginners/Improvers Salsa, Bachata, Merengue, Cha Cha
8:30pm – 9:15pm Intermediate Salsa
9:15pm Social dancing Salsa and Latin
Salsa, Bachata, Cha Cha Cha, Merengue, Kizomba
Dancing with different people
Partner dancing classes and most of our events will involve changing dance partners within the session as this makes the most social and fun experience for the majority of dancers.
However, if you wish to stay with the same dance partner for any of the classes you can by contacting us prior to the session. Contacting us before the day with both your names to discuss is the only way we can accommodate fixed partners and position dancers in the room accordingly.
The Over-kellet salsa night includes two classes are suitable for new dancers, beginners and improvers. There is a separate dance routine is practiced for each session. Both of the sessions are a similar level to encourage dancers to feel confident to stay for both sessions.
The beginners dance class
This dance class will focus on routine work using dance partners. You do not need a dance partner to join this class, during the session partner changes will be included to create a social and fun environment. Leaders and followers will get the chance to dance with many other dancers in the session which will enhance the learning and improvement of all dancers attending. We expect like many of our other classes the majority of those attend come by themselves, dance leaders and followers.
In the partner dance class we will mostly cover cross-body salsa and occasionally cover other styles of salsa such as cuban salsa, bachata dancing, merengue and cha cha cha. You will be introduced to authentic latin dancing with latin american music, progressing to a level of being able to social dance at our dance socials and events. These sessions are held in an ideal environment to learn to dance, without any pressure and at your own pace. These are enjoyable and encouraging classes, with the benefit of a fully qualified dance teacher to provide detailed instruction and ready to step in to assist at any time.
The Intermediate dance class
The intermediate salsa class with involve more complex dance steps that build on existing knowledge of basic steps in the dance. This class will be a much faster pace than the beginners sessions and include longer variations of more complicated dance moves.
To join the intermediate class a dancer should already have a lot of experience dancing salsa previously from these dance classes in Carnforth or elsewhere. People learn at different speeds and having a background in music or other partner dancing can have a large impact. Usually it takes a minimum of 36-100 sessions which would amount to 9months-2years of practice to reach an intermediate level at salsa when attending one group dance class per week, although this would be substantially faster for those taking private lessons. Please don't overestimate your ability, everyone likes a challenge but in the long term its not going to help learning if you try to skip past the practice and understanding the basic steps and fundamentals of latin dancing which provide the grounding for more advanced dance moves. If you try to join the Intermediate class without appropriate knowledge and experience you will only get frustrated and potentially slow down the class and others learning.
Its best speak to the teacher for advice on your background and dance experience before joining the intermediate sasla dance class for the first time.
Social dance
After the classes we will have a couple of hours social dancing for everyone to practice what they have learnt and socialise. The music played will be a majority of popular salsa music with other latin dances included less frequently, bachata, merengue, cha cha cha and kizomba. Dances and songs can be requested at any time during the dance social, please speak with the teacher.
Non-alcoholic drinks will be provided free at the dance social
Admission for sessions on the evening is cash on the door, no course fees apply.
Studies have shown, dancing offers a wider range of benefits than almost any other sport. Dancing is not only a full body exercise but uses memory, coordination, balance, reaction time, special awareness and develops musicality. Take this opportunity to learn a new skill, whilst making new friends because dancing is enjoyed by everyone!