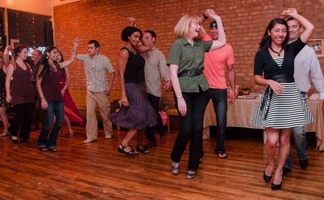 Milnthorpe Ballroom & Latin
Dance classes on hold due to Covid-19, update on classes restarting TBA
The Milnthorpe area classes were originally started by the local Storth Village community. They are friendly, fun and social dance classes, suitable for beginner and improver levels.
7:00pm – 8:00pm – Beginners Ballroom &  Latin  (session one)
8:00pm – 9:00pm – Beginners Ballroom &  Latin  (session two)
To join the classes at Storth, please contact us first. This is so you can begin your lessons at the start of new routines and dances.
Please allow a little extra time on your first visit as the venue can be difficult to find if you`re not familiar with the area.
The Storth classes are made up of two beginners sessions, which means a separate dance routine is practiced for each session. This will usually mean one session will be a Latin dance and the other a Ballroom dance. Both of the sessions are the same level to encourage dancers to feel confident to stay for both sessions. Admission for the evening is the same for people who attend both classes as those that wish to only participate in only one.
You will be introduced to the basic dance figures of Ballroom Standard and Latin American dancing, progressing to a level of being able to dance around the floor at our dance socials and events. These sessions are held in an ideal environment to learn to dance, without any pressure and at your own pace. These are enjoyable and encouraging classes, with the benefit of a fully qualified dance teacher to provide detailed instruction and ready to step in to assist at any time.
Studies have shown, dancing offers a wider range of benefits than almost any other sport. Dancing is not only a full body exercise but uses memory, coordination, balance, reaction time, special awareness and develops musicality. Please contact James as soon as convenient to join our classes at Storth. Take this opportunity to learn a new skill, whilst making new friends because dancing is enjoyed by everyone!